Thermo, a range designed for the comfort of animals
For years, CCPA has been addressing animal heat comfort by recognizing the importance of climate change and the potential impact of heat stress on animal performance and livestock income.
This is why CCPA has developed Thermo, a complete range of solutions to meet the specific needs of each species:
High-end nutritional solutions with specific plant active ingredients associated with a patented manufacturing technology.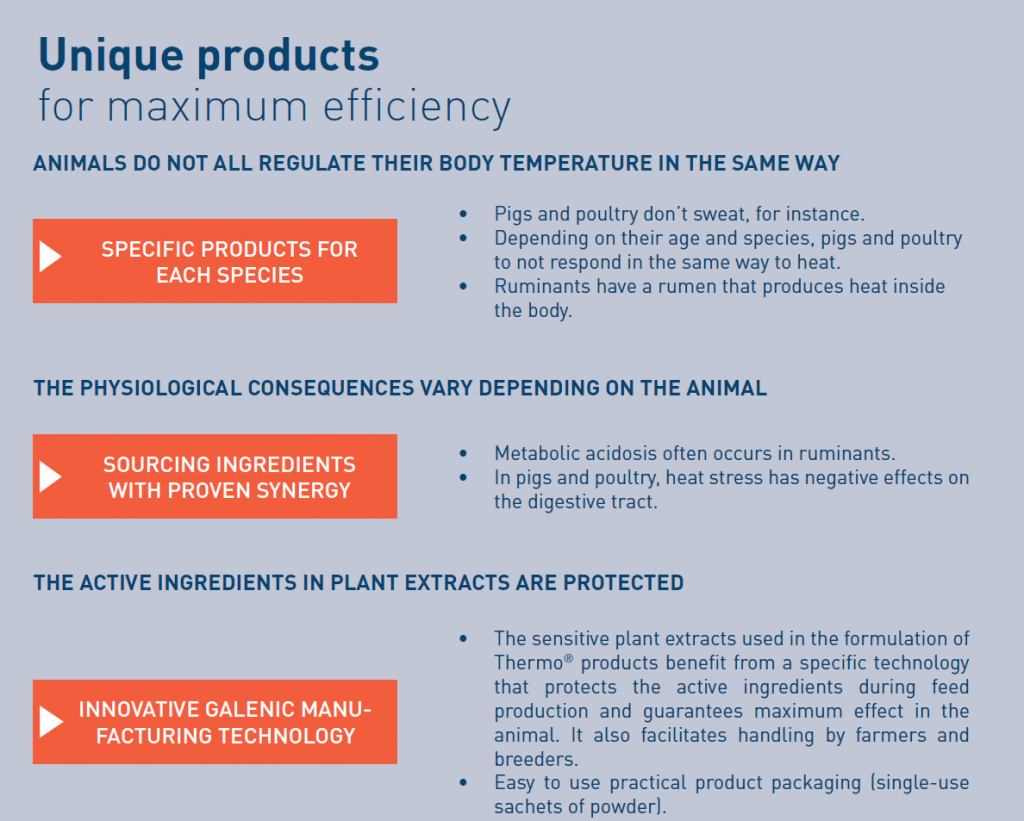 Unique digital solutions, for industrialists and breeders, to anticipate and better manage the impact of hot periods in breeding :

ThermoTool ™ , the decision-support application for indicating the level of heat stress to ruminant, pig and poultry farmers. (link to the page)
ThermoPlan, a tool used by CCPA teams to refine their advice to clients. Using meteorological data from the last five years, ThermoPlan allows CCPA experts to visualize the THI (Humidity-Temperature Index, link to the dedicated page) observed month by month and the number of days per month above the risk threshold. The objective is to better predict the measures to be taken in breeding. To date, 30 countries and more than 500 locations have been listed internationally in the tool.
To help you to take care of your animals, CCPA makes available on this website the essential information for the use of our products: composition, advice for use and precautions for use. This website also aims to raise the awareness of livestock professionals on the subject of thermal comfort for ruminants, pigs and poultry.