ThermoControl®
To counteract the adverse effects of high heat and humidity on pigs, the CCPA Group has developed ThermoControl.
This specific solution is based on a complex of carefully selected natural active ingredients which have synergistic effects.
By acting on the consequences of heat stress, this solution stimulates the natural defences, especially on the intestinal level. As a result, pigs consume more and performance is optimised.
ThermoControl supports performance during heat stress and contributes to an improvement in animal behaviour (lower respiratory rate, less inactive animals). ThermoControl is continuously incorporated in the feed during chronic heat periods.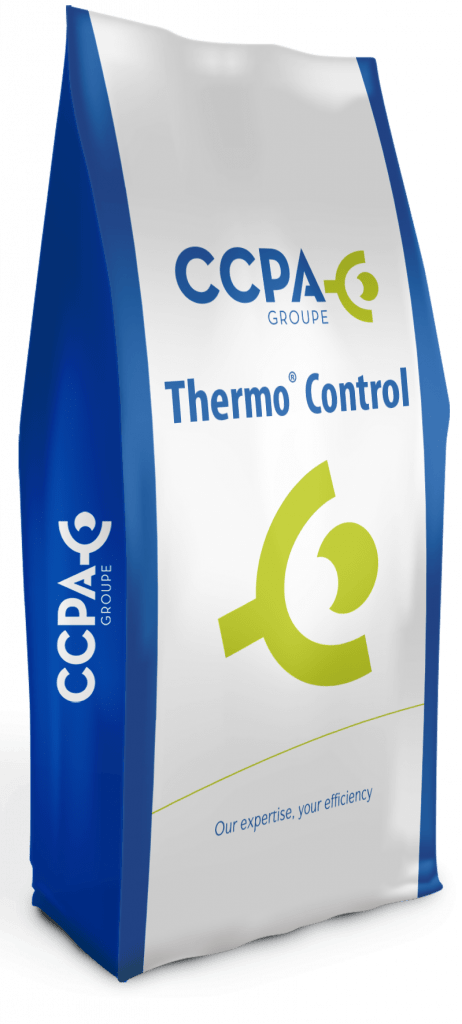 Thermo®Pig
ThermoPig is more suitable for incorporation directly into the farm for short periods of time, and is particularly suited for improving the comfort of lactating sows.
This nutritional supplement is presented in powder form. It is administered for a few days, the day before and during the heat wave. ThermoPig is the ideal solution for occasional heat peaks, allowing rapid intervention in the farm.