Thermo®Poultry
A combination of electrolytes and selected plant extracts rich in antioxidants and flavonoids, ThermoPoultry acts naturally on several levels for animal welfare and production performance support:
Promotes water consumption by the animals
Minimises reductions in animal performance
Contributes to an improvement in poultry behaviour
The nutritional supplement is presented as a powder in a ready-to-use sachet. It is administered for 3 to 5 days, the day before and during peak heat periods. ThermoPoultry is the ideal complement to FeedStim when fasting.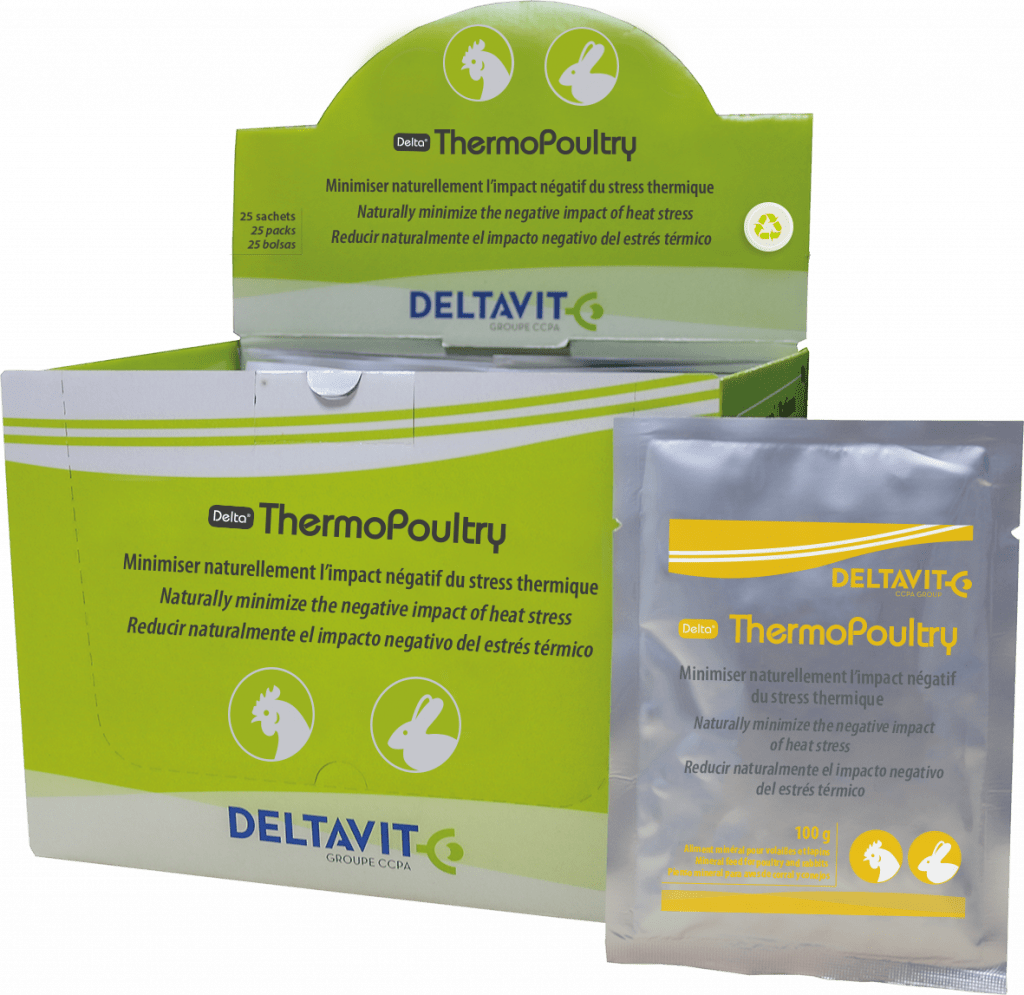 FeedStim®
To counteract the adverse effects of heat and humidity on poultry, the CCPA Group has developed Feedstim.
This solution is based on a complex of natural active ingredients, rich in antioxidants and flavonoids, carefully selected and with a synergistic effect.
By acting on the consequences of heat stress, this solution stimulates the natural defences of the poultry, including the intestines. As a result, poultry consume more and performance is optimised.
FeedStim supports performance during heat and contributes to an improvement in bird behaviour (lower rate of spread wings and open beaks). FeedStim is incorporated into the feed continuously during periods of constant or chronic heat.